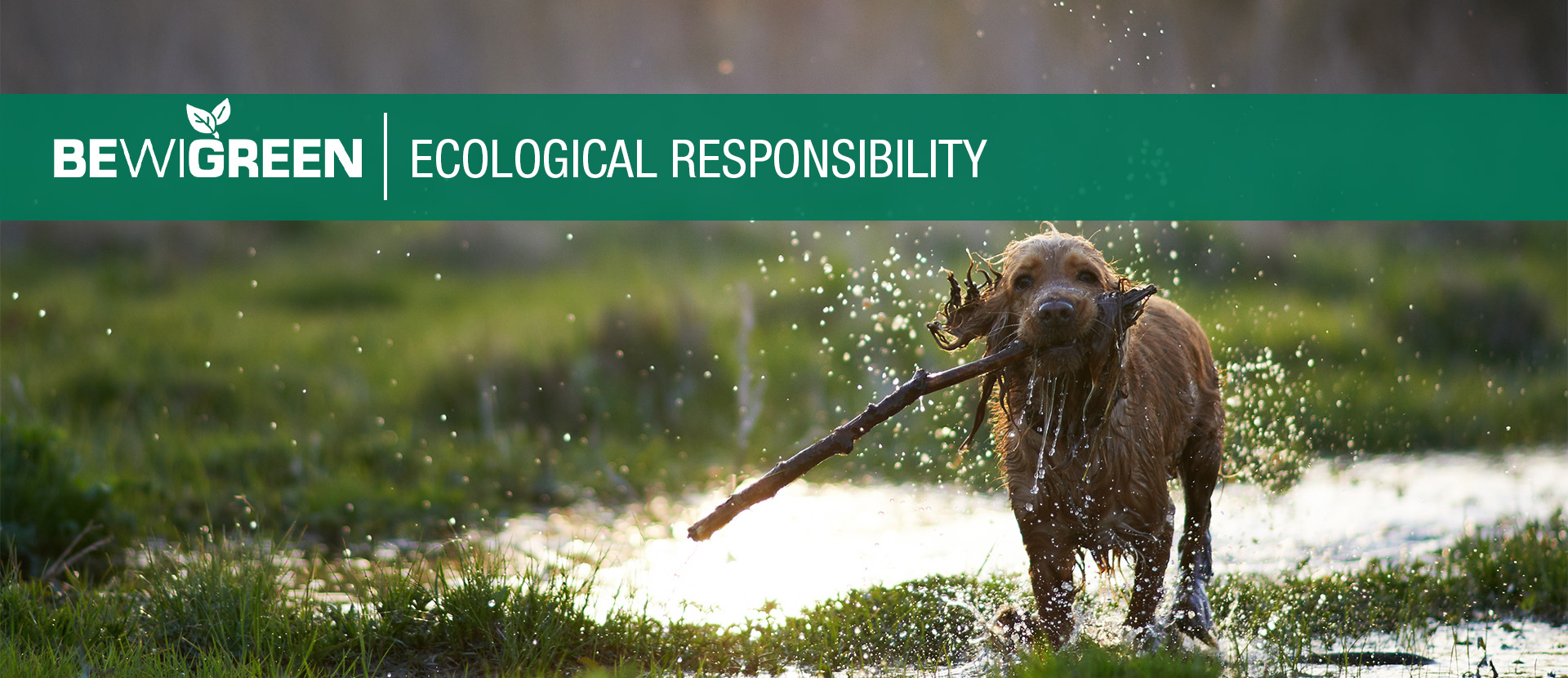 WE LIKE TO LEAVE TRACES!
Except when it comes to our ecological footprint. As a locally producing company with national and international distribution, we are aware of the impact of our business activities. And because we depend on nature and its products, it is our goal to use its resources responsibly and protect them. That's why we give our best every day - from selecting ingredients to manufacturing our products to delivering them to our customers.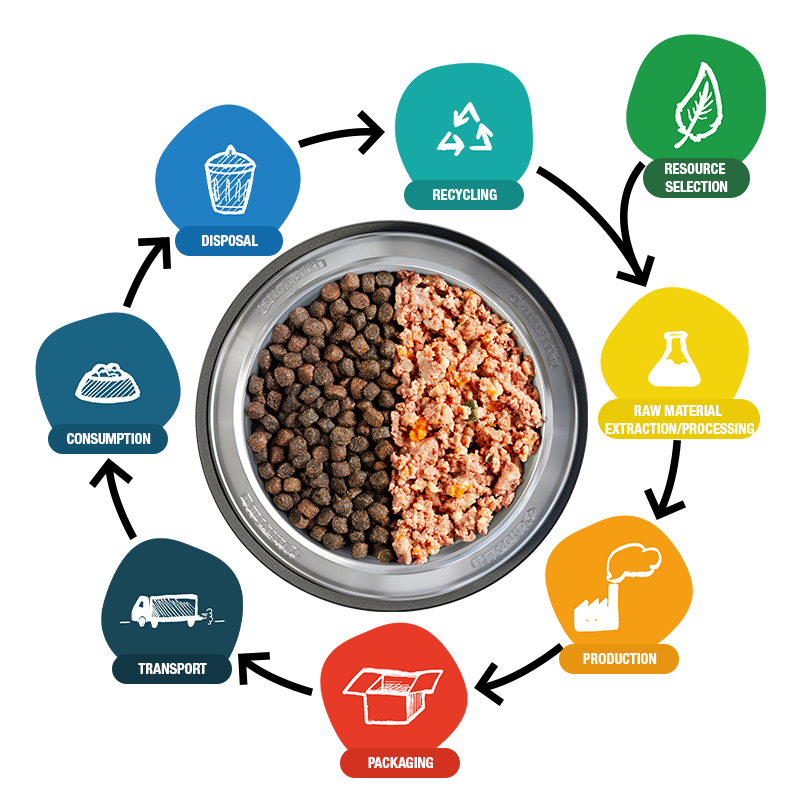 SUSTAINABLE - FROM RAW MATERIAL SELECTION TO THE BOWL
Why is our food so delicious? Because we use fresh, natural ingredients, along with particularly gentle and environmentally friendly production methods, and then the culinary delight is placed in the most recyclable packaging possible. It's a taste that even climate protectors will appreciate!
THESE ARE OUR CHALLENGES:
Admittedly: the production of conventional pet food, specialty food, and dietary supplements seems difficult to reconcile with sustainability and environmental protection. Because, in particular, the production of meat for our dogs and cats is very energy-intensive and generates more CO2 emissions than a plant-based diet.For us, it has always been clear: We want to develop pet food that is more sustainable and natural than conventional options. And in doing so, improve the health, quality of life, and carbon footprint of animals!
How do we produce sustainably, yet economically?
How can we reduce the ecological footprint of farm animals while maintaining consistent nutrient intake?
How do we design packaging that is environmentally and product-friendly?
Over 40,000 tons of pet food and 28,500 tons of livestock feed per year - how does animal welfare fare in this context?
AND THESE ARE OUR SOLUTIONS!
30 % ENERGY SAVINGS,
100 % TASTE
At BEWITAL, innovation is a tradition. Need an example? Our thermal mixing process for the production of dry food, supported by the Federal Ministry's Environmental Innovation Program, where natural ingredients are processed as gently as possible - retaining as much taste and nutrients as possible.
---
TESTED - AND FOUND TO BE SUSTAINABLE
We regularly have our environmental management independently reviewed. This way, our customers can rely on us to always meet all important standards and requirements.