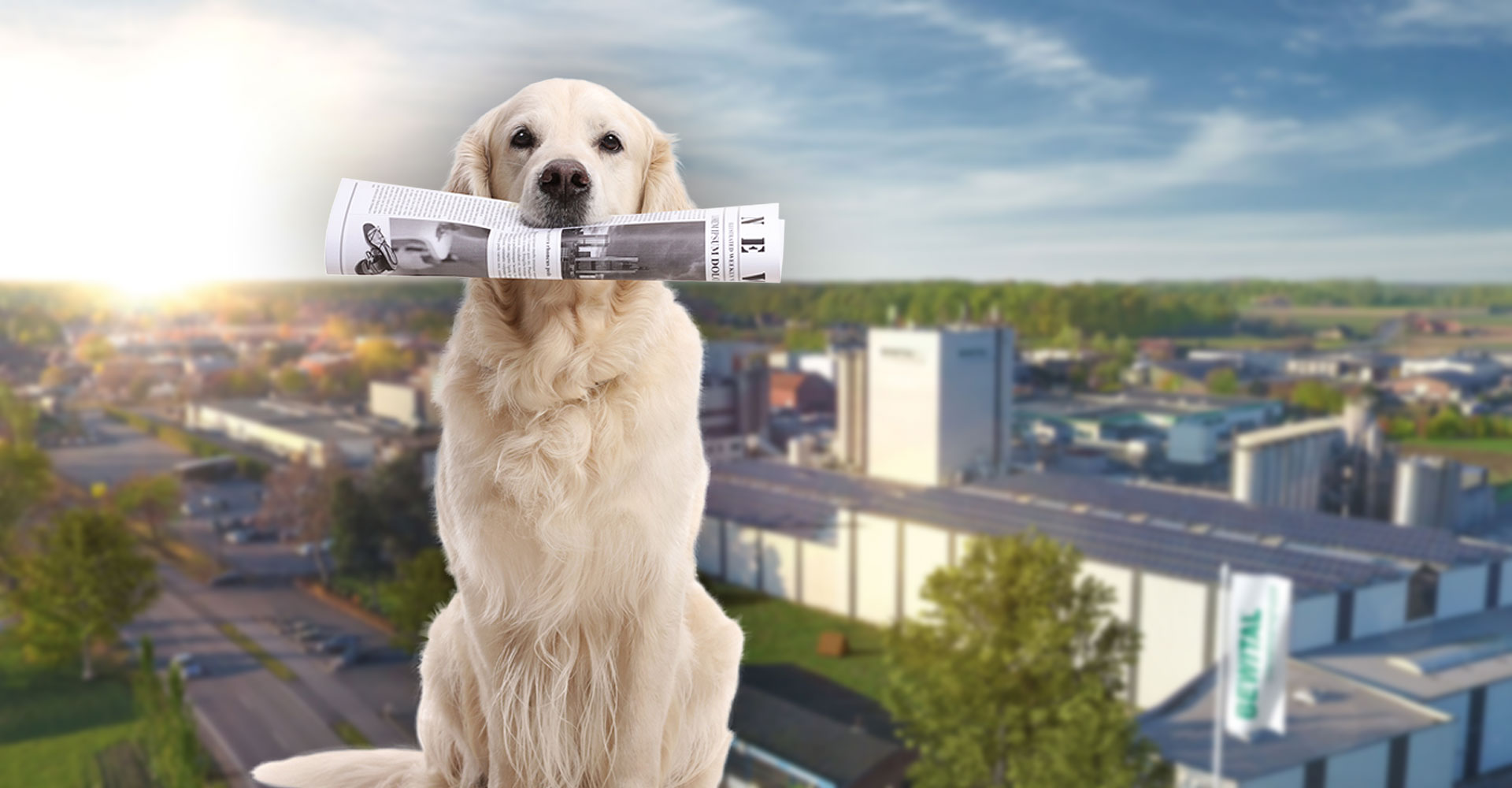 Suggestions from specialist retailers implemented
---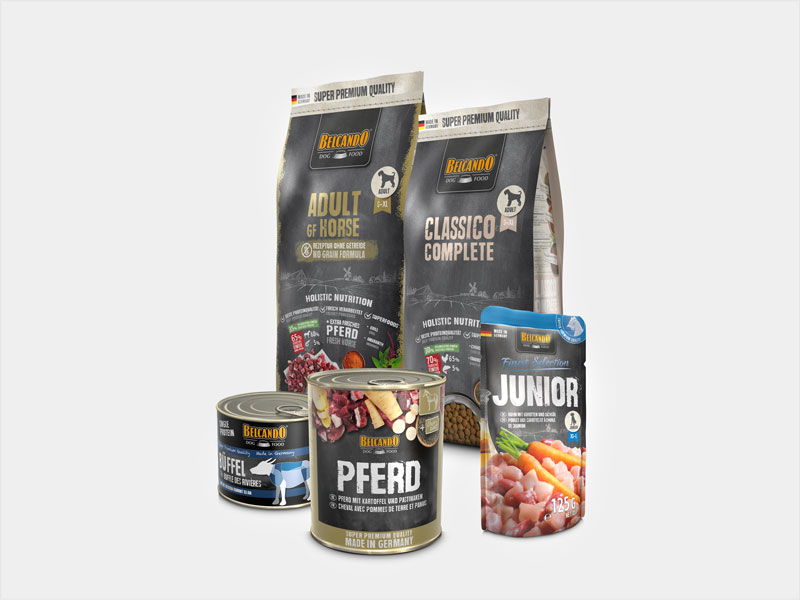 BEWITAL expands the high quality BELCANDO® range for dogs by special product novelties which accomodate the requirements coming from specialist retailers. Dog owners can look forward to new varieties with fresh horse meat like for example in the dry food formula without grain of "BELCANDO® Adult GF Horse". This tasty, exclusive meat variant is especially suitable for sensitive dogs. Corresponding to that, the new moist food variants in the Super Premium can with horse as well as the Single Protein can with water buffalo present themselves. For our young four-legged friends, the Junior variant in a pouch is the ideal choice.
Furthermore, with the new variant "BELCANDO® Classico Complete", the dry food range is expanded by a low-cost recipe. This way, customers have a very attractive access to the product world of BELCANDO®.
LEONARDO® with 85% fresh meat
---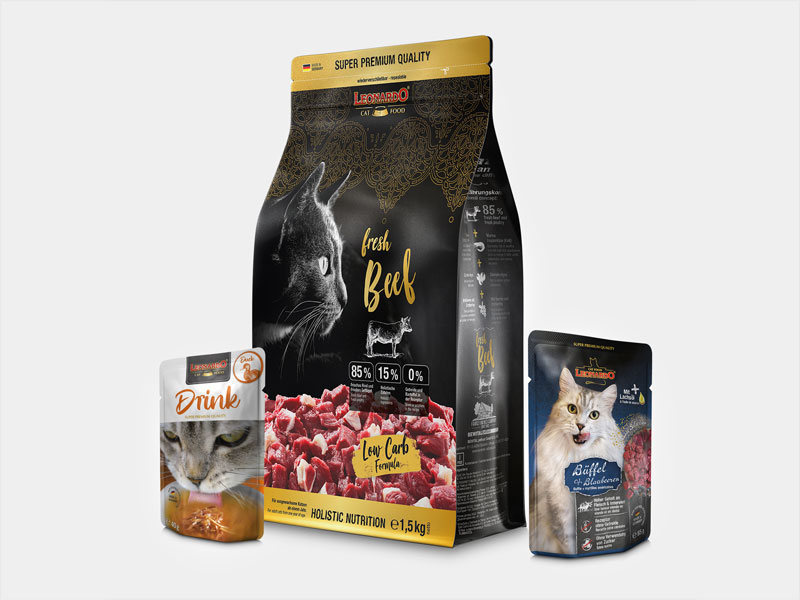 With the new product line "fresh meat" LEONARDO® explores new avenues: three innovative recipes made of 85% fresh meat and 15% holistic ingredients. As a result, cats can expect a meat flavour that has never been achieved before in the dry food sector. By using a unique and especially gentle production process, it is possible to preserve the taste as well as the nutrients as good as possible. The carbohyrates in LEONARDO® fresh Meat have been adapted to the natural needs of cats. That is why the special low carb formula contains neither grain nor potatoes.
As an additional novelty, LEONARDO® presents the "drink" for cats. With a delicious meat broth and tasty meat pieces, it motivates the cat to drink and furthermore supports a sufficient water intake of the cat.