Energy and
environmental management
Our company's conscience for quality is not only reflecred in the quality of our products but also on the effort to permanently improve our performances and processes. That also includes handling natural ressources responsibly. Especially the sector energy efficiency plays an important role in our company. We aim to reduce the specific energy consumption systematically, holistically and on a long-term with our energy management.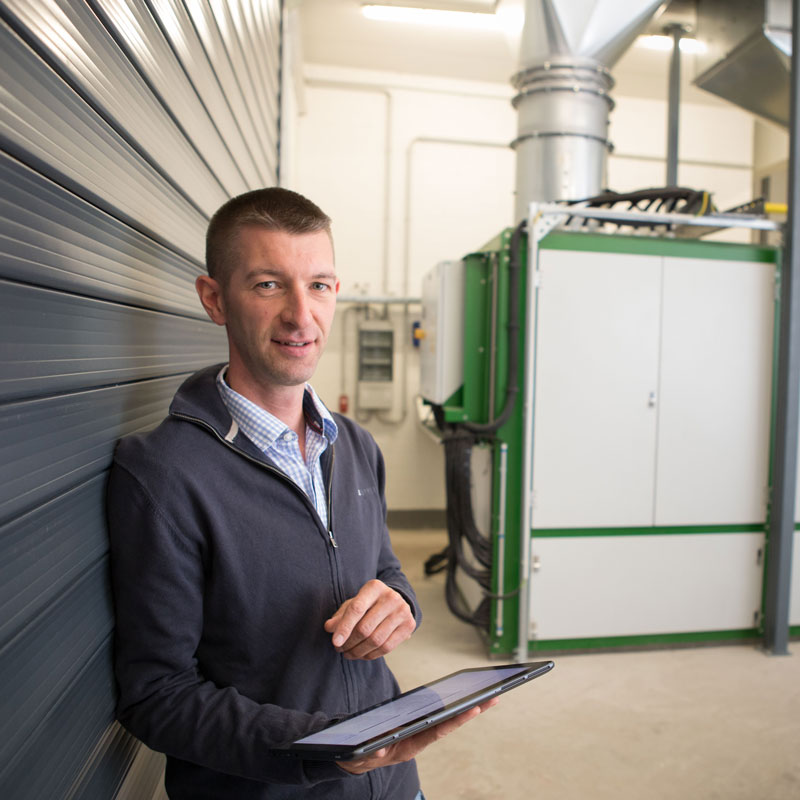 » Our aim: constantly save more energy and CO2. For example with thermal power station. «
Stefan Olthoff,
Technical Manager
involve employees

Employees are being sensitized for the environmental and energy impacts of their actions and as well as included in the improvement process.



Economical usage of energy and raw materials and recycling

Raw materials and energy are used economically and waste materials are recycled.



Energy management systems for the lowest consumption

An installed operating, machine data and energy management system ensures that the processes and production machines are set ideally to the maximum performace at the lowest energy consumption possible.
Check production processes constantly

The environmental impacts of our production processes are checked and rated constantly and, if necessary, optimised.



Modern accessions

When investing in new machines, ecologically compatible variants are preferred.