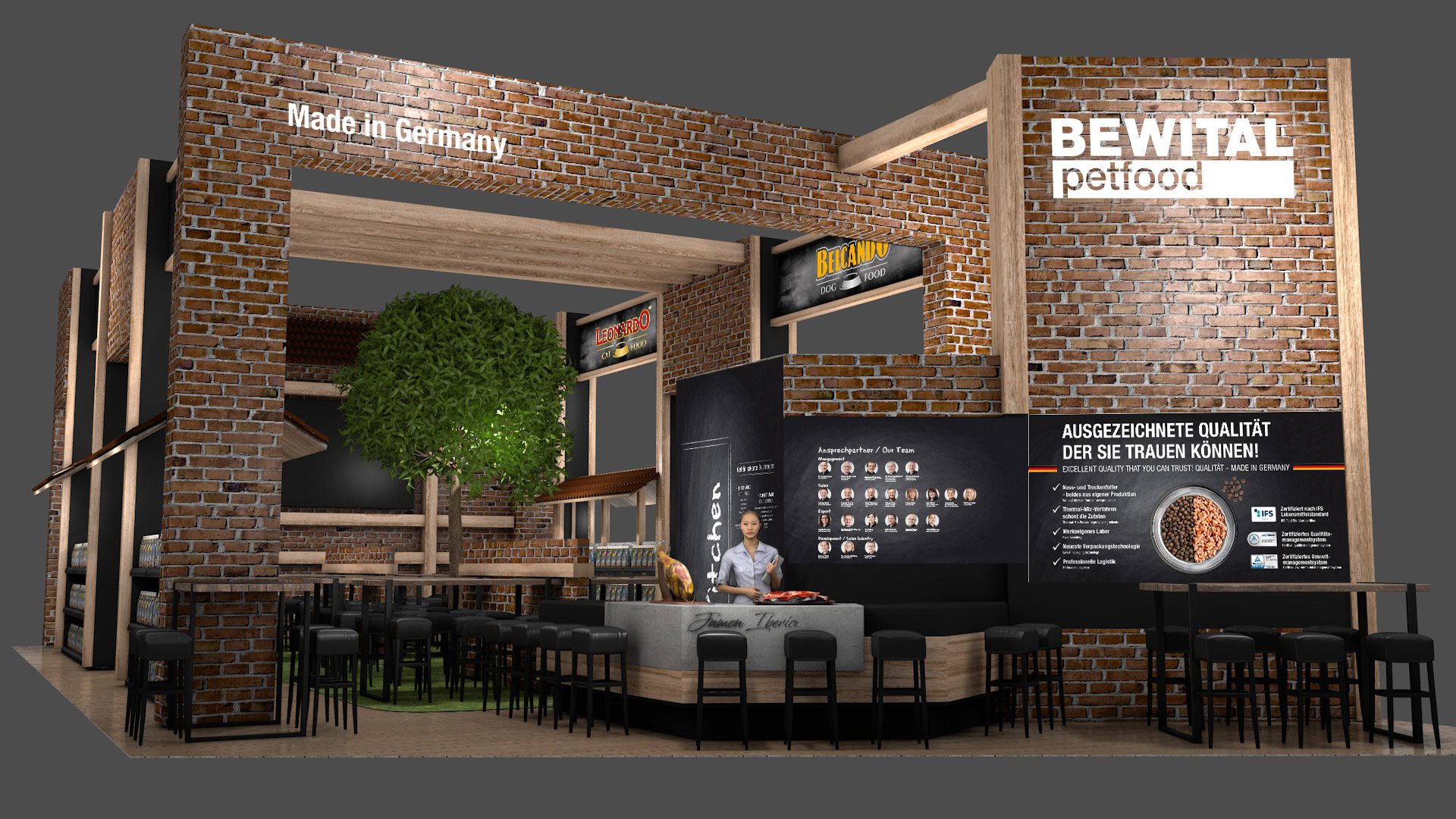 Our new products at Interzoo 2022
We are pleased that we were finally able to present our latest product innovations to you again on site and in person during the trade fair. Especially for your cat customers, we presented special highlights with which you can further boost your sales success with this increasingly important target group.
Do you want to know more?
Take a look up close and personal at our new products for the Interzoo 2022!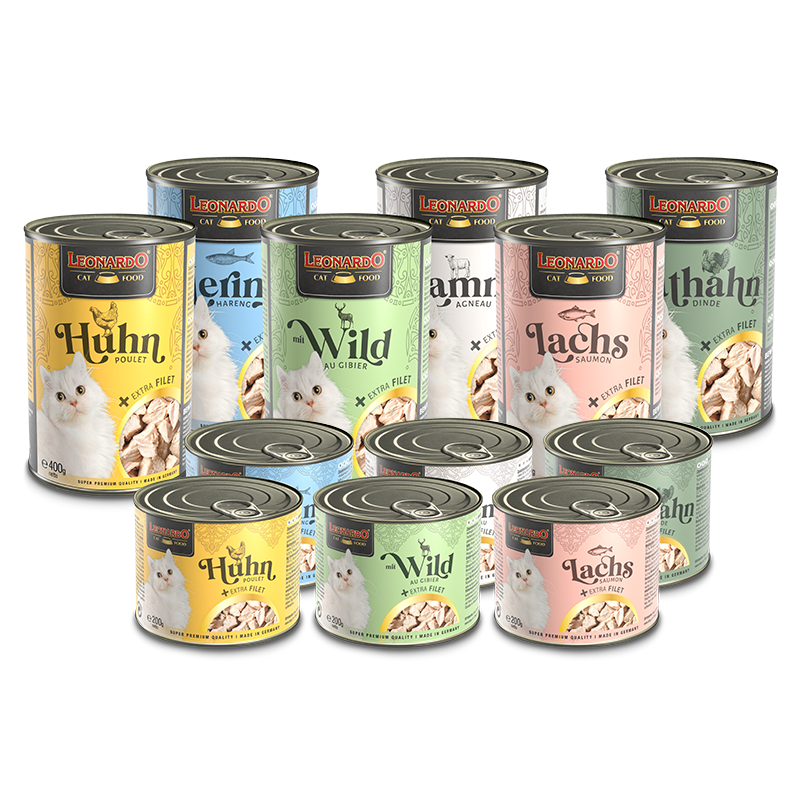 LEONARDO Extra Filet
With extra fillet of turkey/chicken
Particularly high meat content
High biological value
Salmon oil for a silky coat

The six new tins offer a particularly high meat content in the best quality. The special feature: Thanks to the extra finest fillet pieces, they are even tastier and offer a special chewing experience. Gently cooked in their own juices, they develop a unique meat flavour. Salmon oil gives the recipes the final touch and provides polyunsaturated fatty acids for a silky coat.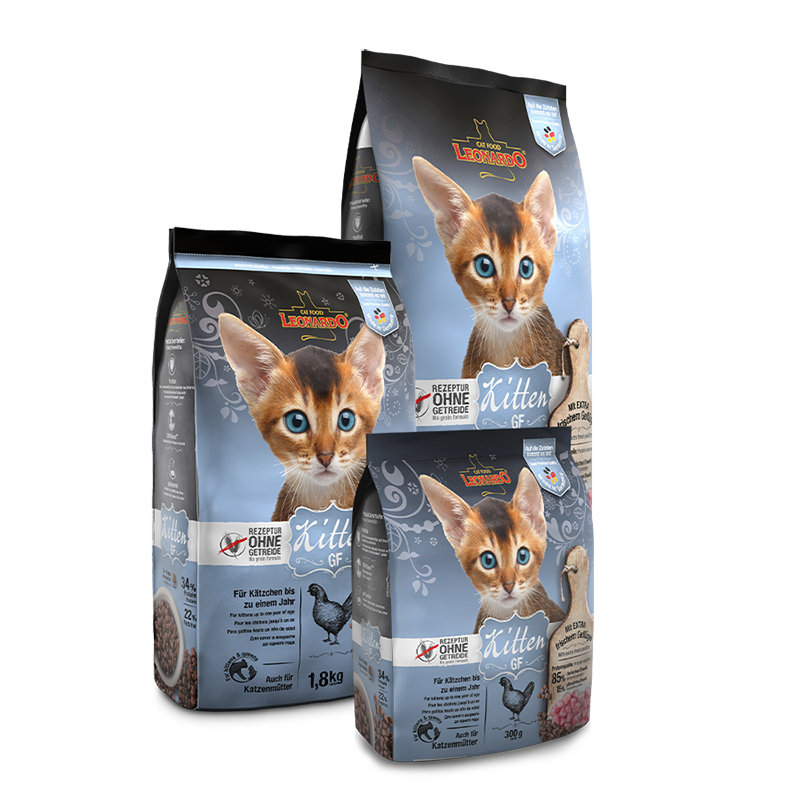 LEONARDO Kitten GF
Recipe without cereals
With extra fresh poultry
Optimal croquette shape
Easy to digest
Strengthens the immune system
With the new dry food LEONARDO Kitten GF, we will in future also be offering a grain-free recipe for kittens up to one year of age.
This variety uses amaranth as a valuable and gluten-free alternative to cereals. With mackerel and fresh poultry, it also tastes particularly good to the little ones. The recipe is rounded off with other selected ingredients such as marine zooplankton and chia seeds.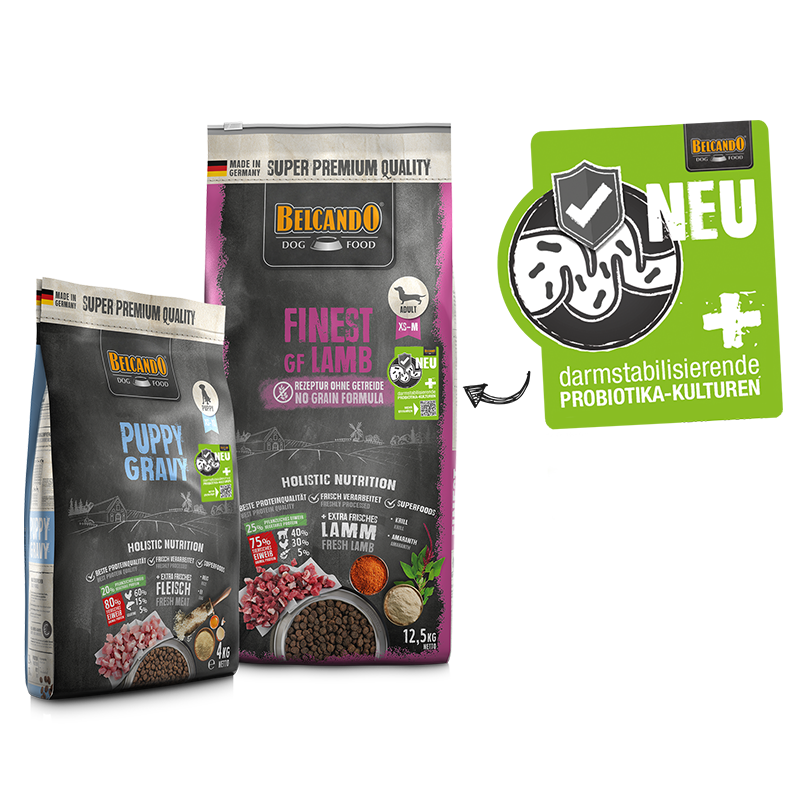 BELCANDO with probiotics
Supports digestion
Improves faeces stability
Unpleasant faecal odour is reduced
When customers were looking for a problem solution for good digestion, they were always well advised with BELCANDO. Thanks to the addition of gut-stabilising probiotic cultures, in future all BELCANDO products with a sour effect will be an even better recommendation for your customers with puppies or small breed dogs!
In our video you can learn how probiotics work in the intestine and what benefits they offer dogs.